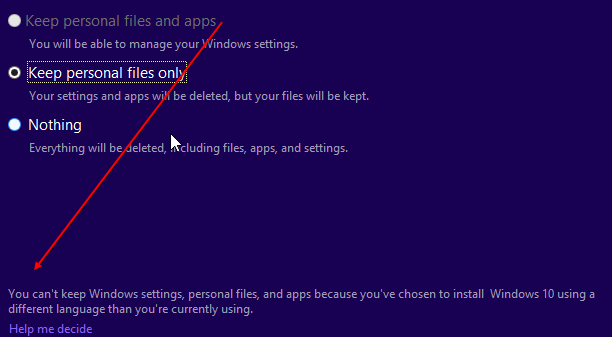 So, you are here because you just got this:
You can't keep Windows settings, personal files, and apps because you've chosen to install Windows 10 using a different language than you're currently using.
Worry not! It's fixable. I found the answer on this great article:
How to change base OS language on Windows 8
Follow it and it will work. What I'd like to add to it is a few extra steps to make things easier.
To get to the recovery console, you can create a recovery USB from Windows.
Plugin an empty USB drive (300MB needed). Press Start and type in "recovery". Click on Create recovery drive.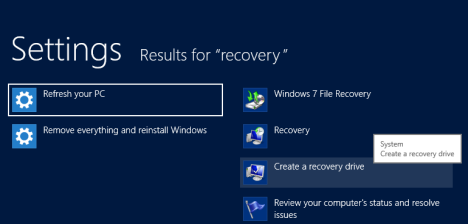 Complete the wizard. All your data from USB will be erased.
Reboot your PC.
Pump F8 while booting to bring up the boot menu. In your case it may be something else. (F2, F5, Tab, Space). Try Del to enter bios and change the boot order to Removable device first.
Once you're inside recovery mode. Follow the rest of the article:( Troubleshoot > Advanced Options > Command Prompt) Oh, wait a second. The USB drive is made in the same language as the original OS. Facepalm.gif. If your Spanish is as good as mine follow this (Second option > Third option > Fourth option in top-right )
Now you can use the golden command from that article again:
DISM /image:C:\ /set-uilang:en-US
Oh, one more thing. If your original OS is in Spanish, your keyboard layout on the USB will also be in Spanish (or whatever language it is). DoubleFacepalm.gif.
Here are some ascii codes to get those characters using the Alt+Num keys:
/ =  Alt+47
\ = Alt+92
: = Alt+58
– = Alt+45
Reboot and test the result: